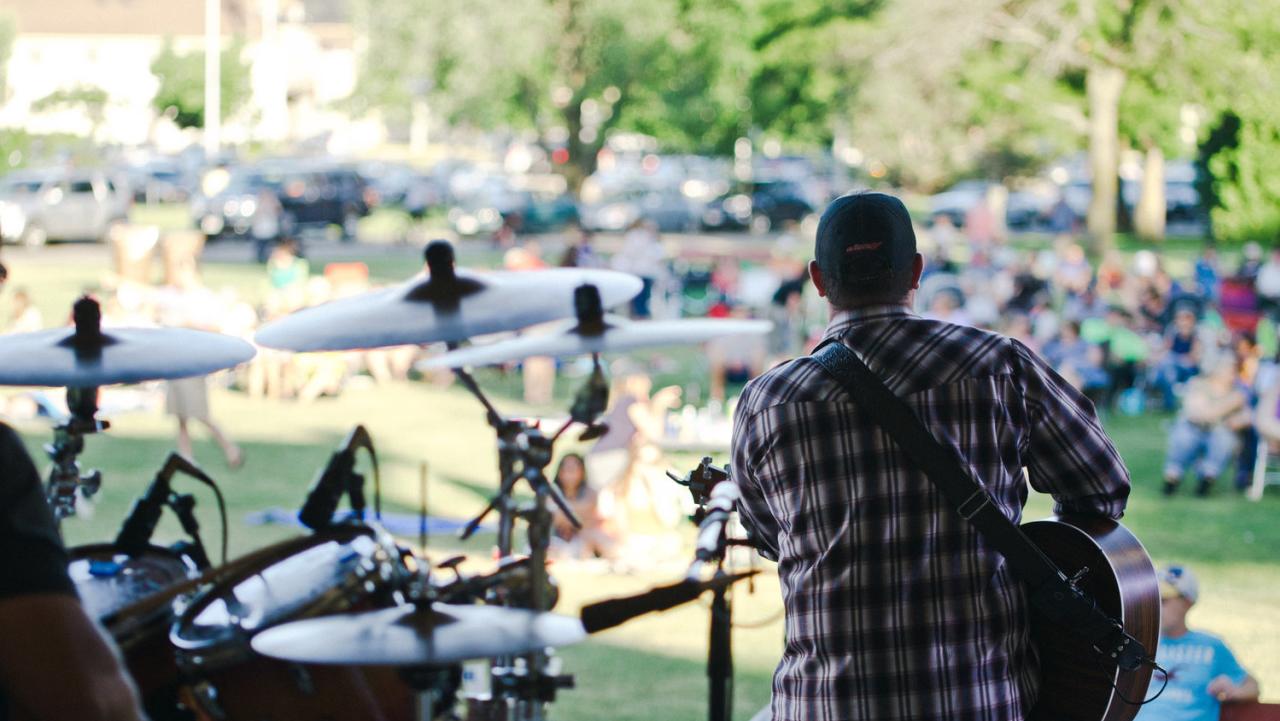 It's officially 2020! To celebrate the turning of a new year, we have reviewed some of the best events that happen annually in the Stevens Point Area. Read ahead for ideas to celebrate each month and plan for a great year full of festivals, food, fun, and much more!
January:
Ring in the new year with some fun annual events in the Stevens Point Area! Start your new year by celebrating with the Central Waters Anniversary Party, this year being its 22nd! Each year the Tomorrow River Concert Series hosts a sequence of shows from January-March that the whole family will love. For a beneficial event packed with fun, check out Passport to Paradise, a night full of good food and fun dancing that benefits local organizations. 
February:
Spend some time both indoors and outdoors in February in the Stevens Point Area! For annual indoor fun, Arts Bash is an over-the-top evening of visual art, design, dance and theater for you and your family to enjoy! For the train-lover, the Stevens Point Area hosts the Arctic Run Model Railroad Show and Sale, featuring operating model railroad layouts, a hands-on Thomas the Tank Engine layout for the children, swap/sales tables, hobby shop dealers and vendors. Need to fight cabin fever? Head outside for the Isaac Walton League Winter Jamboree, where your whole family can enjoy an ice fishing competition!
March:
Exercise your body and mind in March in the Stevens Point Area! Wake up your body from winter slumbers with the Point Bock Run, a 5-mile out-and-back road race hosted by the Point Brewery the first Saturday in March. Enjoy a weekend of fun, games, vendors, local tournaments, a library of over 1,000 games to play, meeting and chatting with local game designers, and more at Meeplestock. For another game-related event, check out EgoCon, a science-fiction-fantasy-gaming event held at the Holiday Inn & Convention Center. 
April:
April is the month of knowledge and celebration in the Stevens Point Area! Join the World's Largest Trivia Contest, hosted by 90FM every April, complete with a parade the Friday of kicking off the festivities! Celebrate, appreciate, and shop for art at the Festival of Arts, which has maintained the reputation of one of the finest quality art fairs in the Midwest in the minds of both participating artists and patrons. 
May:
Celebrate local arts and culture in May! Be sure to attend the Cultural Festival, held annually to celebrate Central Wisconsin's rich cultural heritage through the sharing of food, entertainment, exhibits, sales of arts and crafts, and hands-on activities. Arts Walk and Mass Guitar Incident, hosted by CREATE Portage County in downtown Stevens Point, brings together more than 50 local visual artists to display and sell their work in downtown storefronts, galleries, and restaurants, and also features live dance and music performances along Main Street and nearby locations! For more art, check out Rising Star Mill's Annual Art Show and Sale, where you can come 'mill around' and enjoy the artwork and the ambiance of this historic building, along with various refreshments, including Nelsonville's famous BBQs.
June:
June is the month to burn off some energy, and conserve some as well! Walk Wisconsin, held every June, is the premier walking event in the Midwest, taking walkers through the scenic Green Circle Trail with 1/4, 1/2, and full marathon options. For more exercise-related activity, the Stevens Point Area holds the Special Olympics each June, bringing in 1,300 athletes to compete in aquatics, soccer, and athletics! In an effort to conserve energy, bring awareness about sustainability, and work towards a better future, the Midwest Renewable Energy Association holds the Energy Fair every year, and it is the longest-running event of its kind! Get your motors running with the Stevens Point Bi-Annual Air Show, happening at the Stevens Point Municipal Airport every-other-year. This event gives spectators a closer look at the aviation industry, including multiple aircraft exhibits and a chance to meet and talk with pilots. 
July: 
Get patriotic and celebrate in July in the Stevens Point Area! To celebrate the Fourth of July, the Riverfront Rendezvous is held annually at Pfiffner Pioneer Park where you and your family can enjoy exceptional live music, local food vendors, fireworks, and more! For even more celebration, Celebrate Plover is held near the end of July every year with food, crafts, kids activities, and fireworks synced to music! For the car-lover, the Iola Car Show held annually on the second weekend of July brings people from near and far for the Midwest's greatest car show and Swap meet.
August:
August is the month to try new things, and the Stevens Point Area has many opportunities for you! For an adventure, check out Paddlequest-  a paddling-based adventure event with games and scavenger hunts that provide new challenges around every corner. If adventures on land sound more appealing to you, attend the annual Bike for Boys and Girls Club, a fun, family-friendly community bicycle ride event where you can enjoy a ride through the beautiful countryside of Portage County. Enjoy live music with Bluegrass in the Pines- a 3-day bluegrass festival held in Rosholt, with camping available!
September:
September in the Stevens Point Area is full of fairs, festivals, and fun! For fairs the whole family will love, head out to the Portage County Fair in Rosholt or Pacelli Panacea, complete with rides, food, music, and more! To celebrate local art, visit Art in The Park at Pfiffner Park! For live music, the Stevens Point Area holds the Riverfront Jazz Festival every labor day weekend, which is the largest outdoor jazz festival in Central Wisconsin. For some indoor fun, check out the Annual Woodcarver's Show and Competition, with free demonstrations throughout both days and 2 sessions of free kids' carving! Or, get active with the Hard Rocks Hiking Challenge, a 5.2 or 8.3 mile non-competitive hiking challenge through the beauty of the fall forest. More active fun can be found at the Pointoberfest and Blubber Run,  starting with a 5k run in your best costume, then followed by beer, music, food, and fun with Stevens Point's version of Pointoberfest!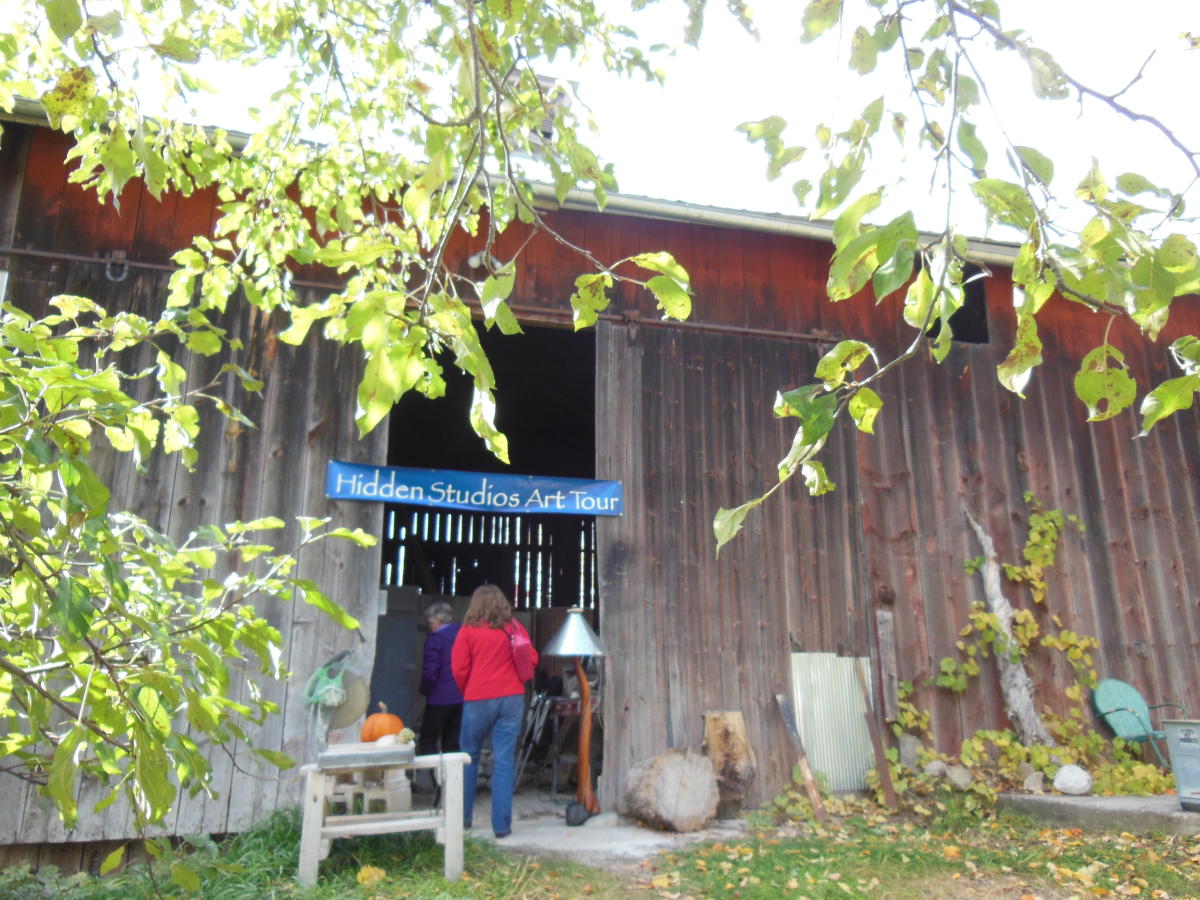 October:
Celebrate fall in the Stevens Point Area in October! Appreciate art with the Hidden Studios Art Tour, a self-guided tour through various working studios through Central Wisconsin, which is held every year at the peak of fall foliage. Enjoy the pleasing harmony of Barbershop singing by the Northern Gateway Chorus at the Annual Harvest of Harmony show. To get active before winter hits, participate in Moon Walk, a moonlit walk along the Tomorrow River State Trail with 4, 8, and 12 mile options. 
November:
Get into the holiday spirit in November in the Stevens Point Area! Make room for Thanksgiving dinner with the Turkey Trot, a non-competitive 5k held every Thanksgiving morning. Start getting ready for Christmas with the Holiday Parade in downtown Stevens Point, held extra early every year in November, where families can celebrate with local floats, candy, and Santa! Need to get a start on holiday shopping? Let Tinsel Trail inspire you with arts and crafts for sale from hundreds of vendors!
December:
Wrap up the year and enjoy some local winter activity in December! For Christmas shopping, stop by the Tomorrow River Christmas Craft Show, complete with crafts, raffles, baked goods, food, music, and more! Then, let your whole family enjoy New Years with New Years at Noon at the Central Wisconsin Children's Museum. More holiday family fun can be found at the Tomorrow River Lions Club Children's Christmas Party!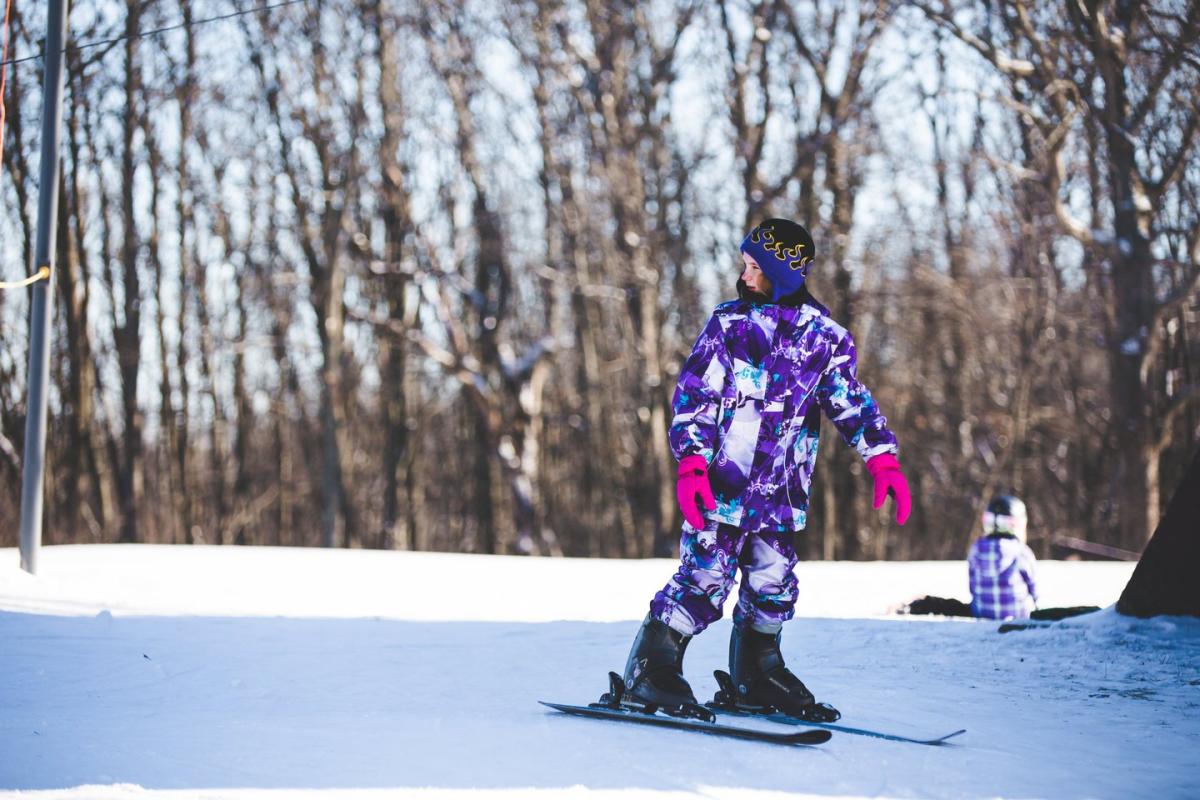 Then, get ready to enjoy another year full of activity in the Stevens Point Area!
For more events, visit StevensPointArea.com!